Trafalgar Square, the famous London square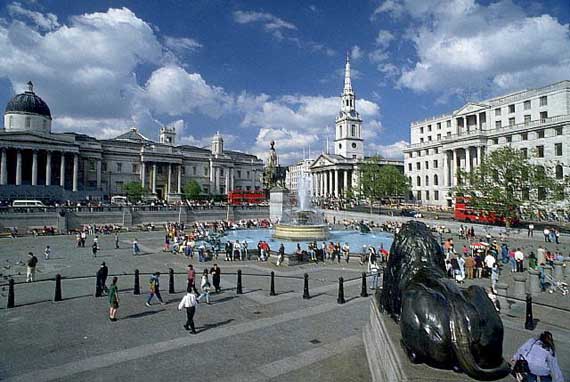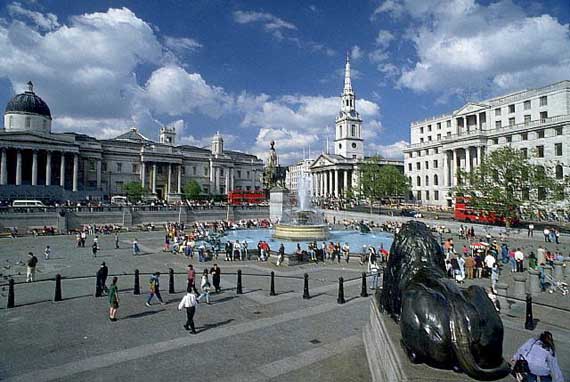 Trafalgar Square is one of the mythical London, a huge square that was built in commemoration of the Battle of Trafalgar , battle in which the British navy defeated the powerful French and Spanish fleet.
Trafalgar Square, as we know it today is credited to Charles Barry to be completed in 1845. In this square there are major political demonstrations and many cultural events. Definitely a place to walk inevitable momumentales surrounded by buildings.
It is always a busy place, very lively and cosmopolitan. Like something mythic in this square, we can speak of the great column that is in the center of Trafalgar Square, Nelson's Column was built in 1843 in honor of Admiral Nelson died in the battle to commemorate this central London Square. With nearly 50 meters, stands majestically in the center of the square, a photo inevitable in your visit to London.
Another of the landmarks to be found in Trafalgar Square is the National Gallery we can see with two splendid sources that have a beautiful lighting at night.
They also highlight the large number of statues dotted around the square like that of George Washington as a prominent figure and was a gift from Virginia to London.
---
---