Spain Square in Rome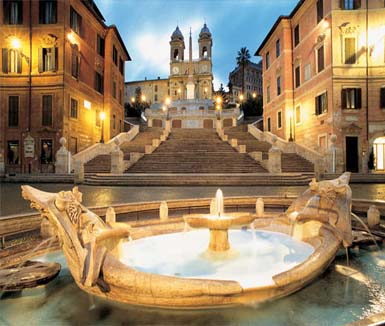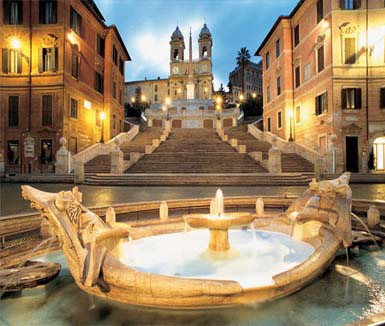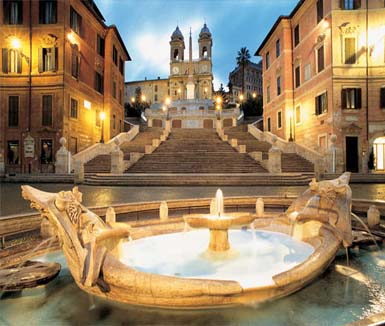 Spain Square is without doubt one of the landmarks to visit on your trip to Italy . Located in the center of Rome , has its name because it is located where the Spanish Embassy in Italy.
Not only is a beautiful place to walk, but also a focus area where many attractions of Rome, the said Embassy of Spain to the Holy See in Rome, the headquarters of the Order of Malta, the Church of Trinita dei Monti, which is found at the bottom of the steps from the Plaza of Spain with its two imposing towers, the Fontana della Barcaccia, baroque fountain sculpted by Pietro Bernini and his son, the column of the Immaculate Conception, the home of poet English John Keats where he lived and died and now been converted into a museum commemorating the figure of this great writer.
The monumental staircase is l, with 135 steps , was inaugurated in 1725 by Pope Benedict XIII and is performed to connect the Embassy of Spain with the Church that we can find the top of this magnificent staircase. This beautifully decorated with many garden terraces and served as the excuse to fix and communicate the large gap that existed in this part of Rome.
---
---