Basilica of San Marco in Venice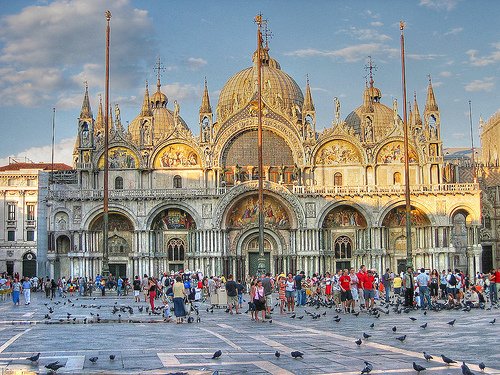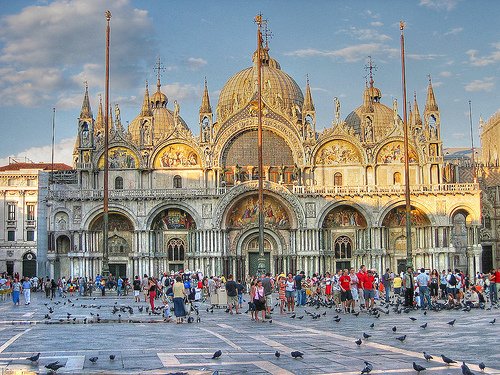 When visiting Italy , a country full of art and culture, one of the landmarks that you should not lose is the original and beautiful city of canals , Venice . City where you breathe art at every corner, with its bridges and churches scattered throughout the city. But undoubtedly the most important church in Venice and one of the most important of all Italy and Europe is the great Basilica of San Marcos.
When you walk for the first time on the streets and canals of Venice and go through the narrow roads adentrando occasionally finding some place more spacious, suddenly found a place as large and with a work of this size such as theSquare and the Basilica of St. Marc or is even more shocking to the tourist who comes to this Italian city.
This is one of the masterpieces of Byzantine culture most important and serves to witness the intense relationship between Constantinople and Venice, located in the Adriatic Sea.
The Basilica of San Marcos is the most important religious center of Veniceis concentrated and where the public life of this city, about your place. The exterior of the Church has a more gothic western with many touches, but its interior is evidently Byzantine mosaics, a beauty to behold on our trip to Italy.
As important notes, note that under the altar are the remains of St. Mark , and behind him is a stunning gold altarpiece called the Golden Shovel This and thetreasure and the Museum of the Basilica require input for viewing, but worth it.
---
---