Navona Square in Roma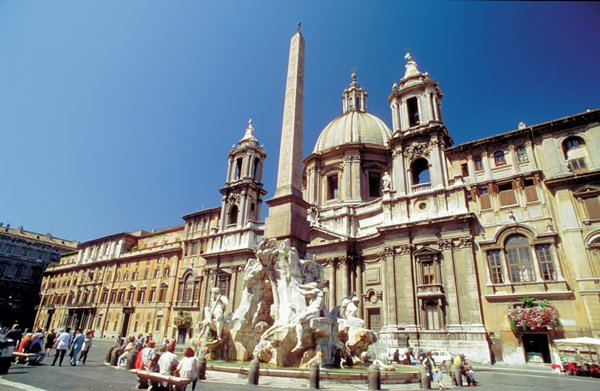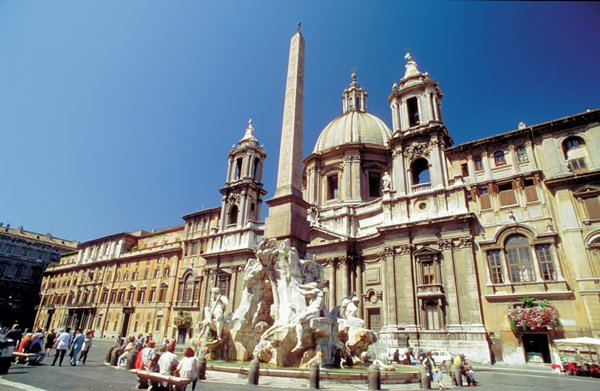 In the first century after Christ was built in Rome by the Emperor Domitian, a U-shaped stadium in which testing would be conducted Athletics tiered to accommodate 15000 people.
In the seventeenth century this place turns into a square that would become in our days, the most famous and popular place throughout the city of Rome, Piazza Navona or Piazza Navona.
The square is decorated with three Baroque art, this is the Fontana dei Quattro Fiumi ( The source of the four rivers ), The Church of S. Agnese in Agoneand the Palazzo Pamphili . It is a baroque square that is located in a place where we can priviliegiado visit the important sights of Rome after a drink in this iconic and beautiful place.
But there are other monuments in the Piazza Navona in Rome such as the Neptune Fountain, a work of Bernini. A majestic place for walking is a complete delight for the visitor to Rome, surrounded by great works of art.
Today this historic Roman square is a pedestrian high traffic of people who walk and popular meeting point busy Rome, Italy Imperial City.
---
---