Taj Mahal: A Complete Guide to India's Iconic Landmark for History and Architecture Enthusiasts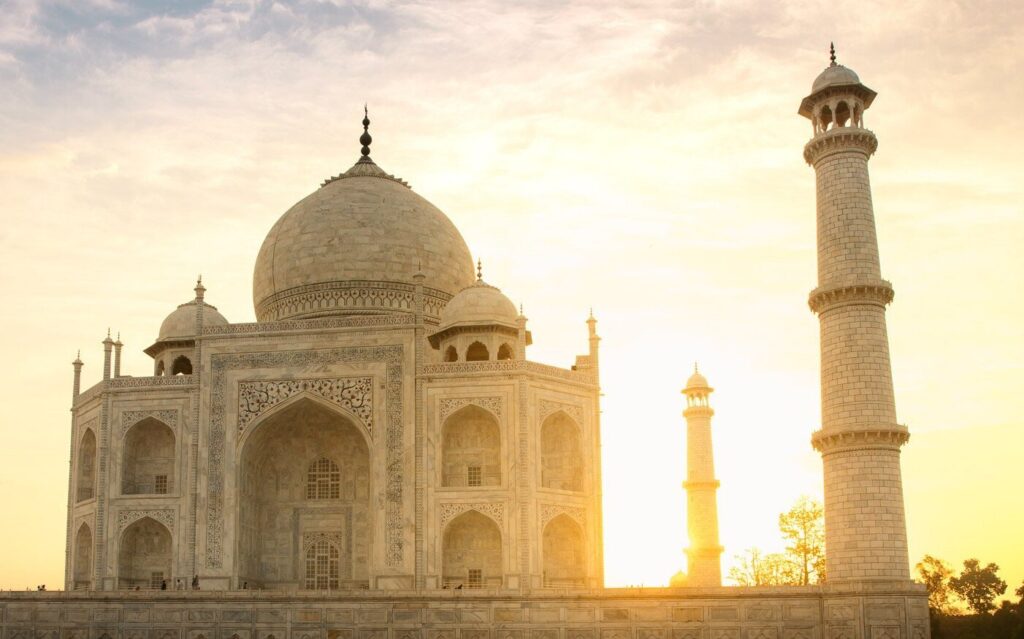 A Complete Guide to India's Iconic Landmark for History and Architecture Enthusiasts
If you are planning a trip to India, one of the must-see destinations that you simply cannot afford to miss is the Taj Mahal. This iconic landmark is not only a wonder of architecture but also a symbol of love and devotion. In 1983, it was designated as a UNESCO World Heritage Site and continues to attract millions of visitors every year.
Located in the city of Agra, Uttar Pradesh, the Taj Mahal was built by the Mughal Emperor Shah Jahan in memory of his beloved wife Mumtaz Mahal. Construction began in 1632 and was completed in 1653. The complex consists of several structures including the main mausoleum, a mosque, a guest house, and a beautiful garden.
One of the most striking features of the Taj Mahal is its distinctive architecture. The main building is made of white marble that shimmers in the light and is decorated with intricate floral patterns and calligraphy. The four minarets that surround the mausoleum are also made of marble and lean slightly outward to protect the main building from earthquakes.
The interior of the main building is equally breathtaking. The centerpiece of the mausoleum is the cenotaph of Mumtaz Mahal, which is surrounded by delicately carved marble screens. The actual tomb is located beneath this cenotaph and is not accessible to the public.
If you plan to visit the Taj Mahal, there are a few things that you should keep in mind. First and foremost, it is important to dress appropriately. Visitors are expected to cover their heads and remove their shoes before entering the complex. It is also important to respect the cultural and religious significance of the site and behave appropriately while on the premises.
Another thing to keep in mind is that the Taj Mahal can get very crowded, especially during peak tourist season. It is best to arrive early in the morning or late in the afternoon to avoid the crowds and the heat. You should also purchase your tickets in advance to avoid long lines at the ticket office.
In addition to the Taj Mahal itself, there are many other things to see and do in the city of Agra. Some popular attractions include the Agra Fort and the Fatehpur Sikri. There are also many shops and restaurants in the area where you can find souvenirs and sample local cuisine.
If you are a history or architecture enthusiast, the Taj Mahal is a must-see destination that should be on your bucket list. This iconic landmark is not only a symbol of love but also a masterpiece of architectural design. Whether you are planning your first trip to India or are a seasoned traveler, a visit to the Taj Mahal is an experience that you will never forget.
---
---