Multnomah Falls in Oregon.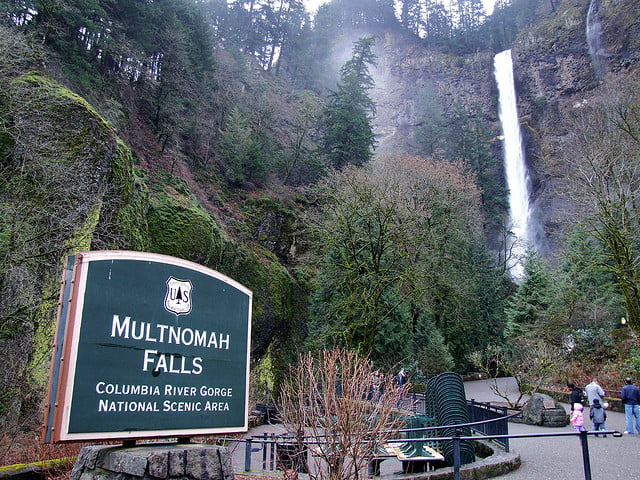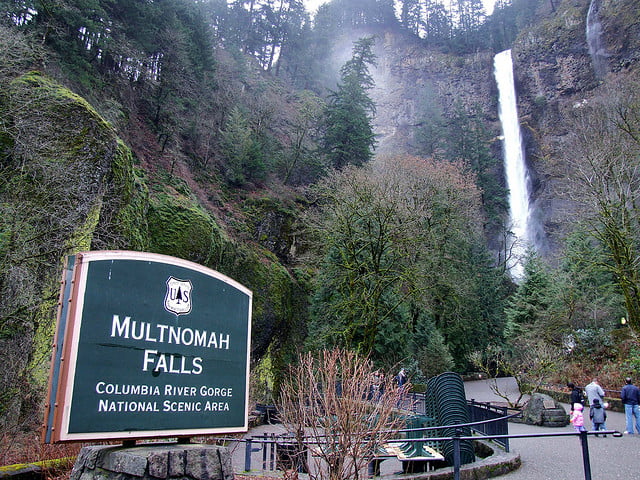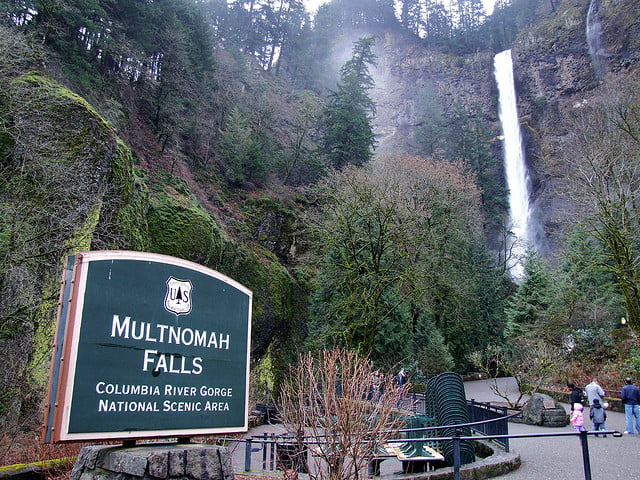 In Oregon, the setting is idyllic: a waterfall of 165 meters high which drops incessant water curtain that looks like a white blanket. Around, dense vegetation is sprouting from the rocks that make perfect contrast. Right there is a bridge that crosses over the waterfall. The combination of working with the human nature has created a unique space in the United States.
In the Columbia River Gorge, east of Troutdale, nature created an amazing place and the man built a gateway where visitors marvel at the cross above the waterfall, making it possible to capture the panoramic view of the Columbia Gorge and as the towering Multnomah Falls.
We must take a footpath to reach the footbridge to cross lacatarata Benson and 32 meters high above where the waterfall is located lower. The bellapasarela passing through an almost unprecedented is known as "Benson" in tribute to the architect who financed its construction in 1914.
The walkway leads to a platform at the top of the falls where the view is more surprising: can appreciate all the Columbia Gorge and the "Little Multnomah", a small waterfall that is not visible from ground level.
The Multnomah Falls is the highest in the state of Oregon and is very accessible as it is located along the Historic Columbia River Highway. Why tourists come to meet daily and even locals use this natural setting as background for photographs of their weddings and other events transcendent.
Multnomah Falls is a very beautiful place where the gateway Benson blends seamlessly, allowing people to feel the presence of the waterfall so close how it is possible.
---
---