Great Smoky Mountains National Park.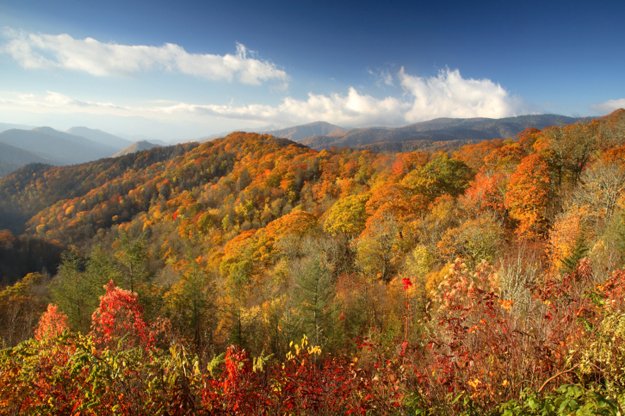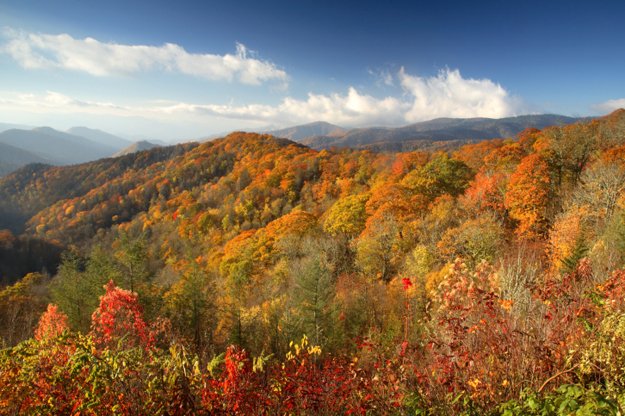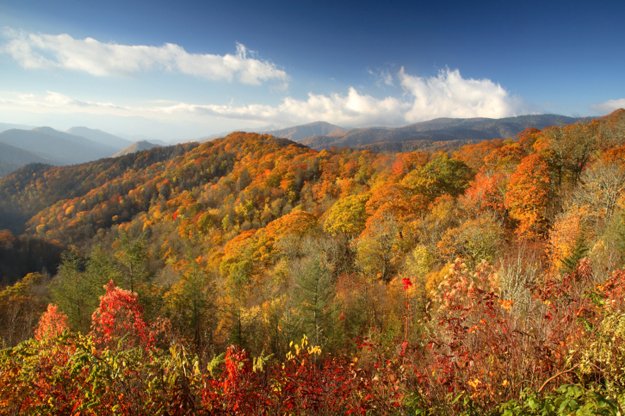 The National Park Great Smoky Mountains is the most visited in the United States. It is located on lands belonging to North Carolina and Tennessee, specifically in the counties of Swain, and Haywood (North Carolina) and Sevier, Blount and Cocke (Tennessee). This national park was created in 1934, has 2108.7 square kilometers and receives more than nine million visitors each year.
The park's name was given by the Cherokee Indians because steam that covers the tops of their montañas.Los Cherokees were the first inhabitants of the region. In the eighteenth century, white settlers began to settle in the place and later signed an act of expulsion of the Indians. They were forced to retreat, but many of them hid in the grounds of the park is now the Great Smoky Mounain. In the nineteenth century, logging became a major industry. Because it was destroying the area, residents and visitors began to ask to protect the site and collected funds. After talks with Congress and the contribution of many people, establishing the park in 1934.
In 1983, UNESCO certified the park as a World Heritage Site.
The park has varied heights ranging from 250 to 2000 meters, also has large forests and abundant rainfall so they are in place more than 10,000 species of animals and plants, speaking only of those who have been confirmed. I tell you that it is said that the species could reach 90,000, including all yet to be confirmed. They are famous black bears and white-tailed deer.
Although it is open all year, the most popular seasons are from mid-March through October, with the heaviest traffic coinciding with the summer and fall. The main access to the National Park is south of Pigeon Forge, Tennessee, on U.S. Route 441. You can get information in the Information Center of National Park or travel a little further south to the Sugarlands Visitor Center and the Park Headquarters. There you can find many exhibits and talk with one of the rangers.
There are over 650 miles of trails for walking, including the Appalachian Trail. This trail is on the tops of the mountains and the border between North Carolina and Tennessee. During the fall foliage, the two-mile area ranging from Newfound Gap to Indian Gap is one of the best places to see the beautiful landscape. Access to this trail is located near the parking lot of Newfound Gap.
It should be quite careful when walking by car on these mountain roads with sharp curves, steep inclines and narrow ravines. For your safety and to better enjoy the scenery, you should drive slowly. Be especially careful during rainy days. The mountains receive enough rain each year, about 100 inches, and the routes get pretty slippery.
---
---