The Perito Moreno Glacier in Argentina.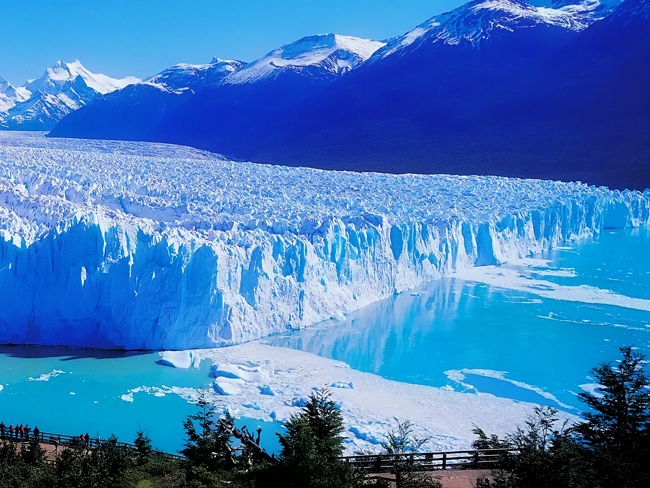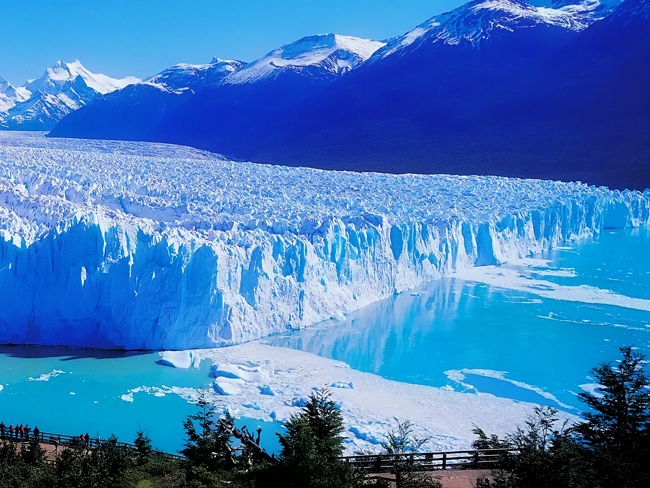 The Perito Moreno Glacier is located in Argentina, between 47 ° and 51 ° south, born of the Southern Patagonian Ice Field, shared by Argentina and Chile. It extends on the South Arm of Lake Argentino, with a front of five miles long and two hundred feet high. Baptized with that name in honor of Francisco Moreno creator of the Scientific Society of Argentina and active explorer southern area of ​​that country, is one of the largest fresh water reserves in the world.
It is one of the most impressive glaciers in the world, and has been considered the eighth wonder of the spectacular views it offers. Located in an area surrounded by forests and mountains, is within The Glaciares National Park, created in 1937 in Santa Cruz Province in southern Argentina. This park of 724,000 ha, has a total of 356 glaciers.
In moving water dam Rico Arm of Lake Argentino, which level rise that reaches up to 30 meters above Lake Argentino, putting pressure on the ice. First, it creates a tunnel with a vault of more than 50 meters by the waters of Brazo Rico down to the Lago Argentino. The water erosion eventually causes the collapse of the dome, one of the most impressive spectacles that can be witnessed. The process has been repeated over irregular intervals: the last break, which began production on March 10 and ended on March 13, 2006 (22:55 local time) [1], only two years after the previous (March 2004). However, the 2004 rupture occurred after 16 years (February 1988), when the difference in water levels between the channel and arm floes Rico reached 30 m. The tourist can enjoy this show just 400 m away, in specially created for observation.
Perito Moreno Glacier is also possible to go about it, with clothes and special shoes with specially trained guides with special knowledge in this wonder.
The Perito Moreno Glacier is a measured rate, about 4 miles from the front, approximately 2 meters per day, about 700 m per year.
It is located opposite the Magallanes Peninsula, south of the National Park, about 80 km from the town El Calafate, so far as can be reached by plane in its newly opened international airport. El Calafate is located 320 km northwest of the provincial capital, Rio Gallegos.
---
---