The Atacama Desert in Chile.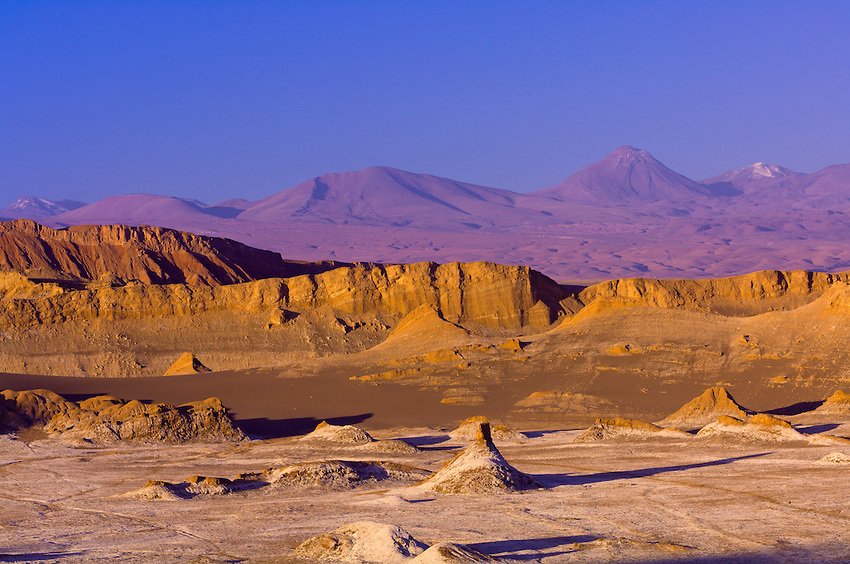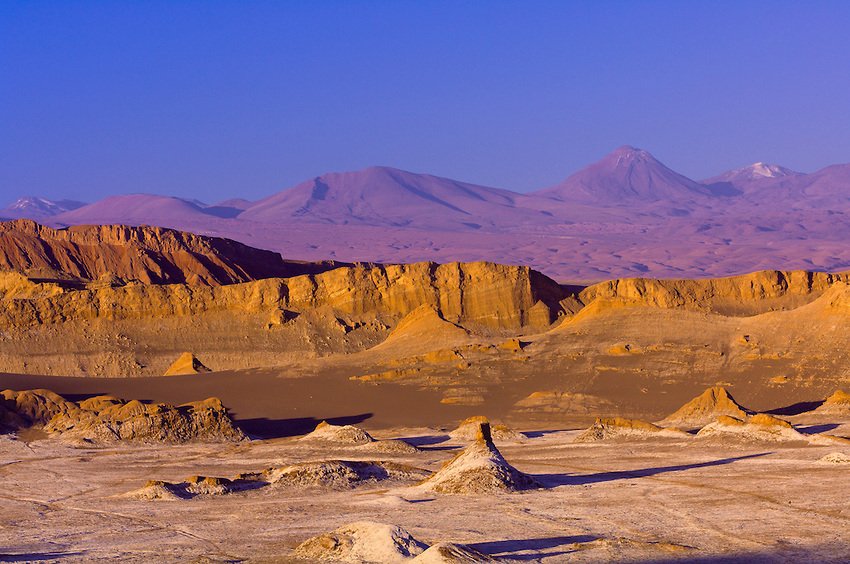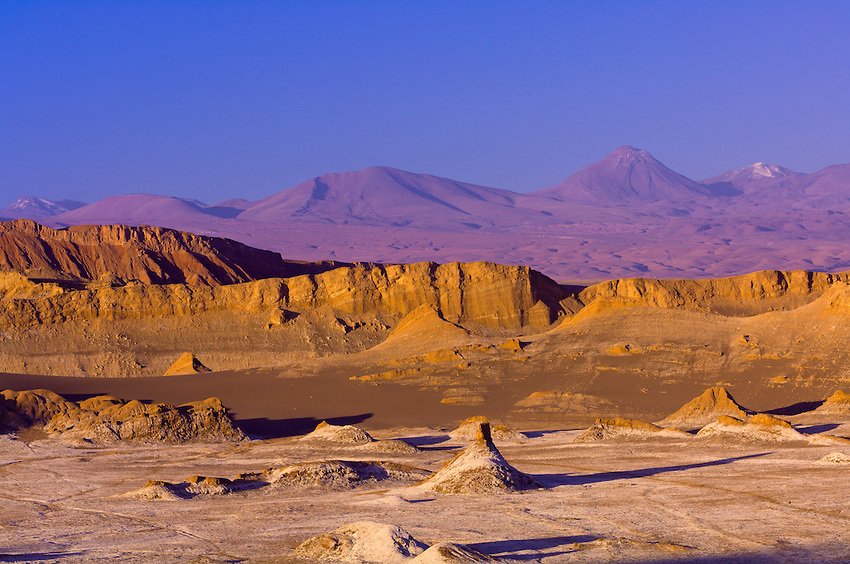 The Atacama Desert is the driest region on the planet. Throughout Chile, sandwiched between the majestic Andes and the Pacific Ocean, is one of the most unique natural areas and dry earth. With an area of 132,000 square kilometers, it is by no means the world's largest desert (Sahara outweigh him or the Simpson Desert in Australia), but the driest. It is located in the region of Atacama and Antofagasta region and into the desert stands the Salar of Atacama, a system of several salt lakes. Within this region of South America is also the Atacama volcano, at an altitude of 5500 meters.
In the Atacama Desert hardly rains and there is no noticeable difference between winter and summer, being situated on the Tropic of Capricorn. Temperatures around 30 ° C during the day and at night can get down to 0 º C. The conditions are really extreme.
In the Atacama Desert can find its salt mines, hot springs and geysers, large copper mines and other minerals, such as Chuquicamata, Calama, and others at high altitudes in the highlands, and fertile fruit whose gorges and oasis tours invite only Restaurants.
In the highlands, home to indigenous peoples, the Inca and Spanish influence takes shelter in old towns and religious festivals, which now are calling a large number of faithful in different seasons. Here you will find valuable vestiges of indigenous cultures in archaeological sites and museums, such as San Pedro de Atacama, and attractive cities on the coast, as Arica, Iquique, Antofagasta, Coquimbo and La Serena, you'll love for its beaches and good weather, warm and smooth. In the desert, in winter, the story is different: the temperature varies from -7 ° C to 26 ° C between night and day.
In the area of Copiapo, the desert becomes fertile thanks to the low fog, a mist coming out of the sea and that makes life in stunning nature reserves such as the Pan de Azucar National Park and Fray Jorge National Park, and the cities of Copiapó and La Serena is last at 470 km from Santiago, are the valleys and vineyards of renowned pisco and wine.
While Chile's northern mining is also astronomical observatories site. Most impressive, Cerro Paranal and Alma Project confirm this area as a land of magical discoveries.
---
---