Cristo Redentor in Rio de Janeiro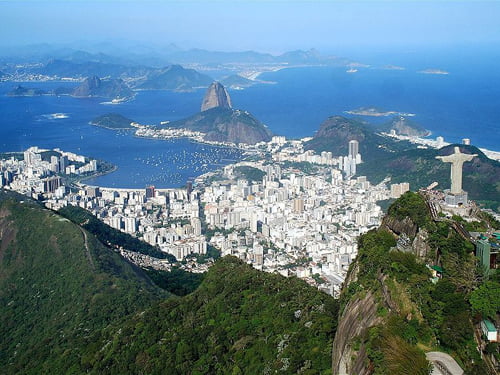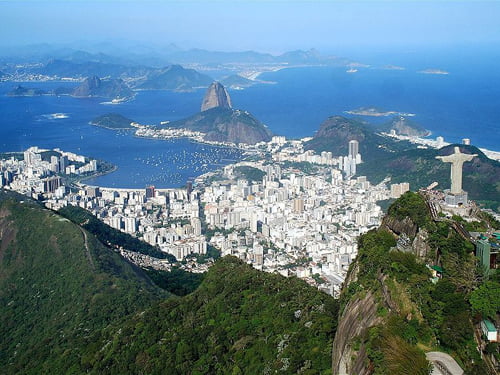 At the top of Corcovado Mountain overlooking the city of Rio de Janeiro , in Brazil , stands the image of 38 m. high, which represents the image of Jesus of Nazareth , with open arms in a position to embrace the city. The hill is part of the National Park Tijiuca and the monument was inaugurated on October 12, 1931.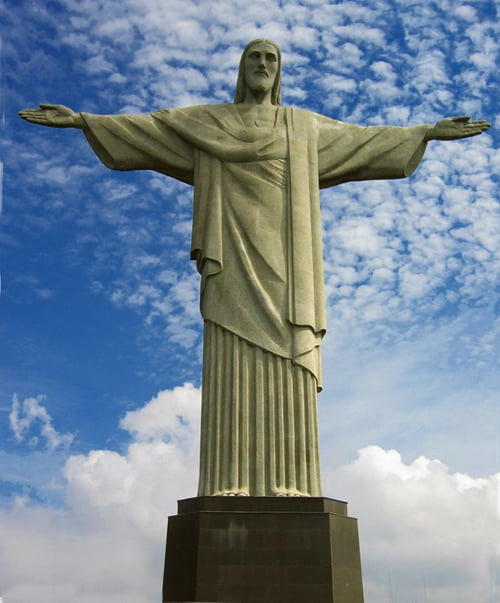 The idea of building a big statue crowning the top of Corcovado, atop which reaches 709 m. above the sea level is shuffled and the mid-nineteenth century, already a place much visited by tourists , so you build a gazebo and a railroad in 1884, in times of Pedro II of Brazil . It was in 1921 when projected definitely the work and directs the French sculptor Paul Landowski , under the supervision of Officer Hector da Silva . More than 1000 tons of concrete, where difficult terrain combined to work and engineering of the same statue, with arms and a head that defied strong winds that blow many seasons at the top. Despite the risk, did not have to lament any fatal accident.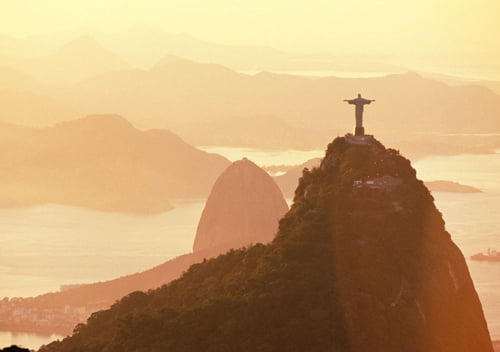 The statue is considered the largest in the style Art Deco built the world, is included in the list of 7 wonders of the modern world . At the foot of the Corcovado, there is a resort for tourists, souvenir shops and various service facilities, with escalators to easily reach the platform of this symbol of Rio and Brazil, which is reached by road and other means, from different points of Rio de Janeiro. It is estimated that is visited annually by more than two million tourists.
---
---