The cathedral of Notre Dame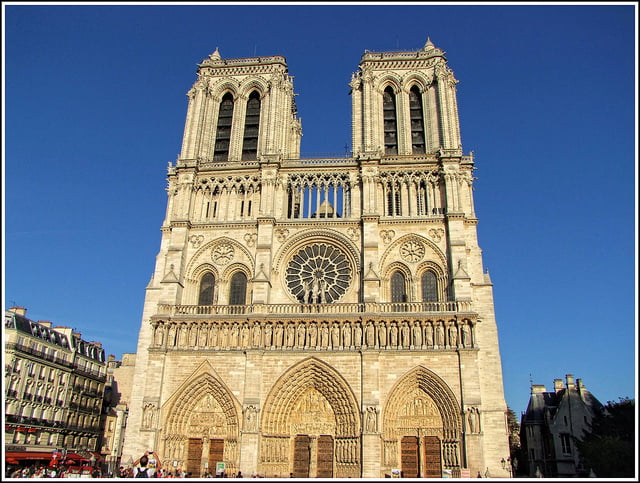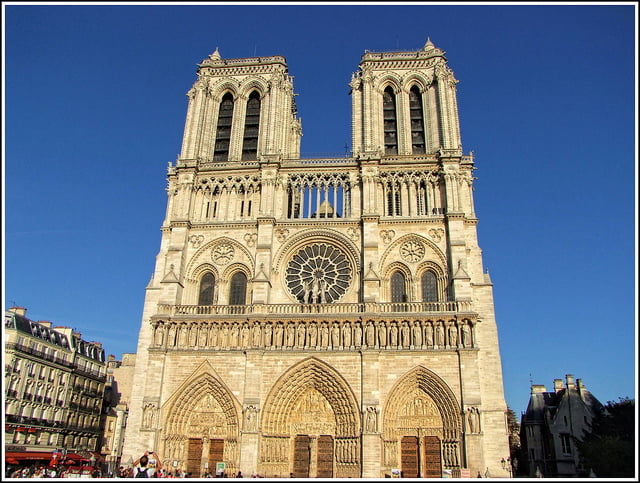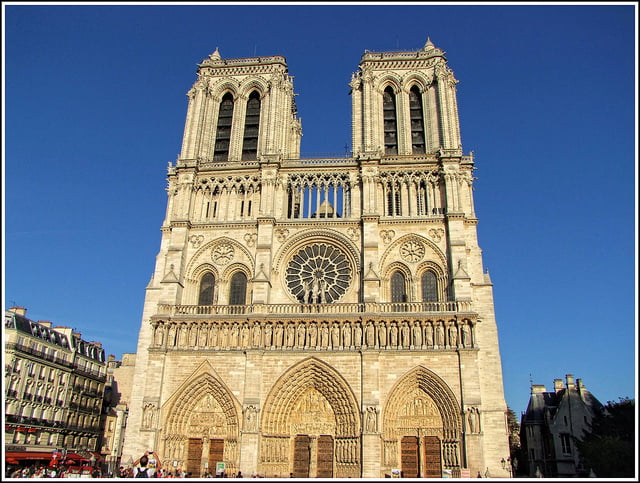 The Cathedral of Notre Dame (Our Lady of Paris) is one of the most visited monuments in France. Go to Paris involves the discovery of some of the major monuments of its rich heritage: the Eiffel Tower, the Louvre Museum, the Orsay Museum, the Invalides, the Sacre Coeur and, of course, Notre Dame of Paris. It is one of the Gothic cathedrals of the world's oldest (built between the XII and XIV) and the largest cathedral in Europe. It is easily recognizable by its two towers and three portals, and the large square in front of it to admire it from different points of view. It is situated in the heart of Paris on the Ile de la Cité, and the waters of the Seine River are at your side.
The interior of the cathedral of Notre Dame impresses visitors with its grandeur and its height (103 meters high, 130 meters long and 48 wide), has a large nave and five smaller ones. We can not help admiring the rose windows and stained glass, so characteristic of the Gothic Notre Dame that are especially beautiful. Despite the continuing flood of tourists who sometimes break the silence of the cathedral, the feeling of tranquility can be felt especially in the back, in the chapel of Notre Dame, where you can admire beautiful stained glass.
As a curiosity that in the cathedral of Notre Dame de Paris held some historical events listed, as the coronation of Napoleon Bonaparte and of Henry VI of England. During the French Revolution in 1793, many of its treasures were stolen or destroyed, as it was converted into "Temple of Reason."
Notre-Dame is an extremely important tourist spot in Paris. We are facing the most famous church in the city and one of the best examples of Gothic religious building. It is in a prime location on the Ile de la Cité, so that the surrounding waters of the Seine. This fact together with the gardens that surround the Cathedral of Notre-Dame contemplate their exteriors allow unimpeded also providing we can get good shots. Its construction took 182 years, specifically from 1163-1345. Your name (Our Lady) is that Notre Dame is dedicated to Mary mother of Jesus.
Schedules to visit Notre Dame Cathedral are quite large, so they can go at any time of day. We advise you to get up early, especially if they want to visit the towers, since there are quite a queue. The same happens in the cathedral, especially during holidays, such as Easter or summer. A good time can also be between 12 and 1 pm, usually lunchtime for many tourists, so there is less queuing to see Notre Dame.
Hours of Notre Dame Cathedral
Monday to Friday from 8:00 am to 6:45 pm.
Saturdays and Sundays from 8:00 am to 7:15 pm.
---
---