Eiffel Tower in france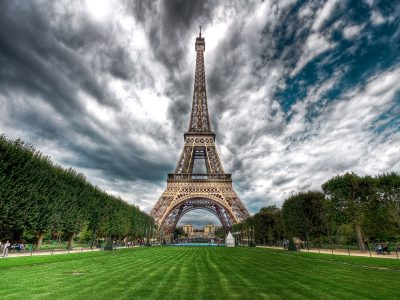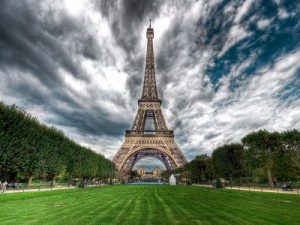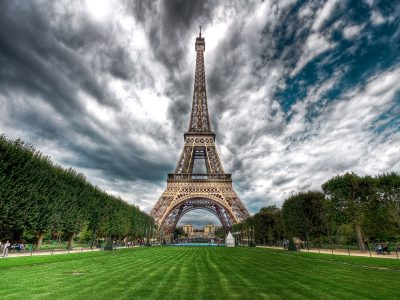 The Eiffel Tower is an iron construction of 300 meters high which was created for the Universal Exhibition in Paris in 1889. Currently is the most representative symbol of Paris.
The birth of the tower
Eiffel Tower
The Eiffel Tower, the symbol of ParísTorre Eiffel views
Views from the top floor of the Eiffel Tower from Trocadero EiffelTorre
Eiffel Tower from the Trocadero
With a design created by Gustave Eiffel, the construction of the Eiffel Tower lasted just over two years and it worked 250 workers.
Initially the tower was controversial: the artists of the moment considered monstrous and, given its low profitability at the end of the exhibition, to demolish the possibility was raised on several occasions.
In the early twentieth century, with the advent of the World Wars, authorities found its usefulness as a broadcast antenna and caught her messages that helped the allies decisively.
Today, thanks to the rise of Paris as an international tourist destination, the Eiffel Tower is the most visited monument in the world with more than 7 million visitors a year.
Climb the Eiffel Tower
Except for those who suffer from vertigo, climb the Eiffel Tower is a unique experience almost mandatory for all visitors to Paris.
You can access both the elevator tower and up the stairs, but before choosing the latter option is necessary to know that it is 1665 steps.
Using the stairs is accessible only to the first two floors of the tower. Although the price of the stairs is somewhat lower, except that it is challenging the difference is not worth it.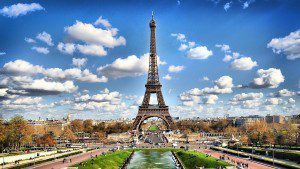 The best times to climb the tower are the first thing in the morning when not yet have formed long queues, or the evening to enjoy the city of lights in all its glory.
Presale
Another method to save much of the tails of the Eiffel Tower is to buy the tickets in advance. You can do it on their official website:
Online box office Tour Eiffel
Location
Campus Martius.
Visiting hours
From June 15 until September 1: 9:00 to 00:45 hours.
Rest of the year: from 9:30 to 23:45 hours. (Stepped path to 18:30.)
Price
Adults:
Climb stairs 2nd floor: 5 €.
2nd floor Elevator: € 8.50.
Lift upper floor: € 14.50.
Young people between 12 and 24 years:
Climb stairs 2nd floor: € 3.50.
2nd floor Elevator: 7 €.
Lift upper floor: 13 €.
Children between 4 and 11 years:
Climb stairs 2nd floor: 3 €.
2nd floor Elevator: 4 €.
Lift upper floor: 10 €.
---
---