The Gulf of Girolata in France.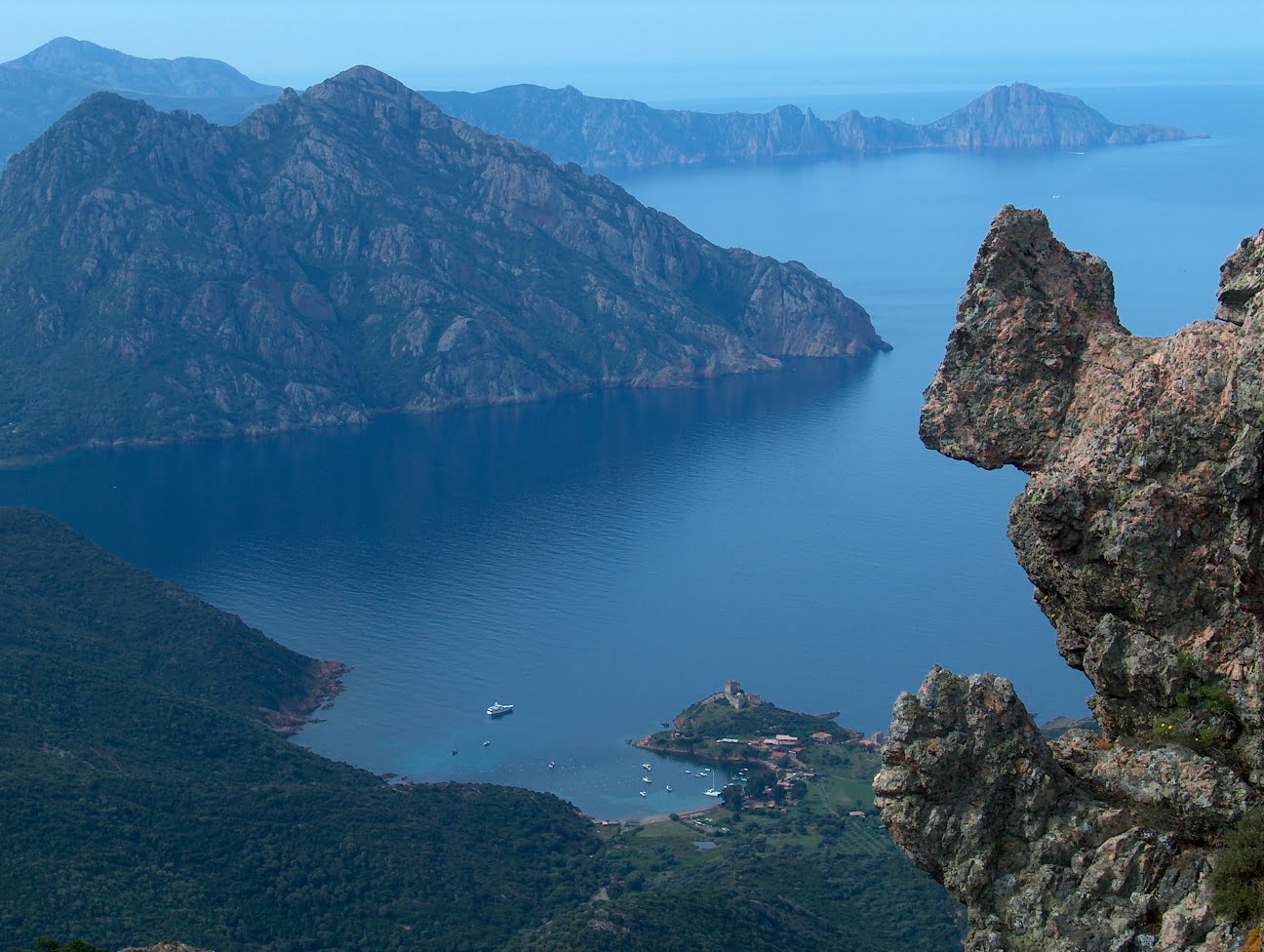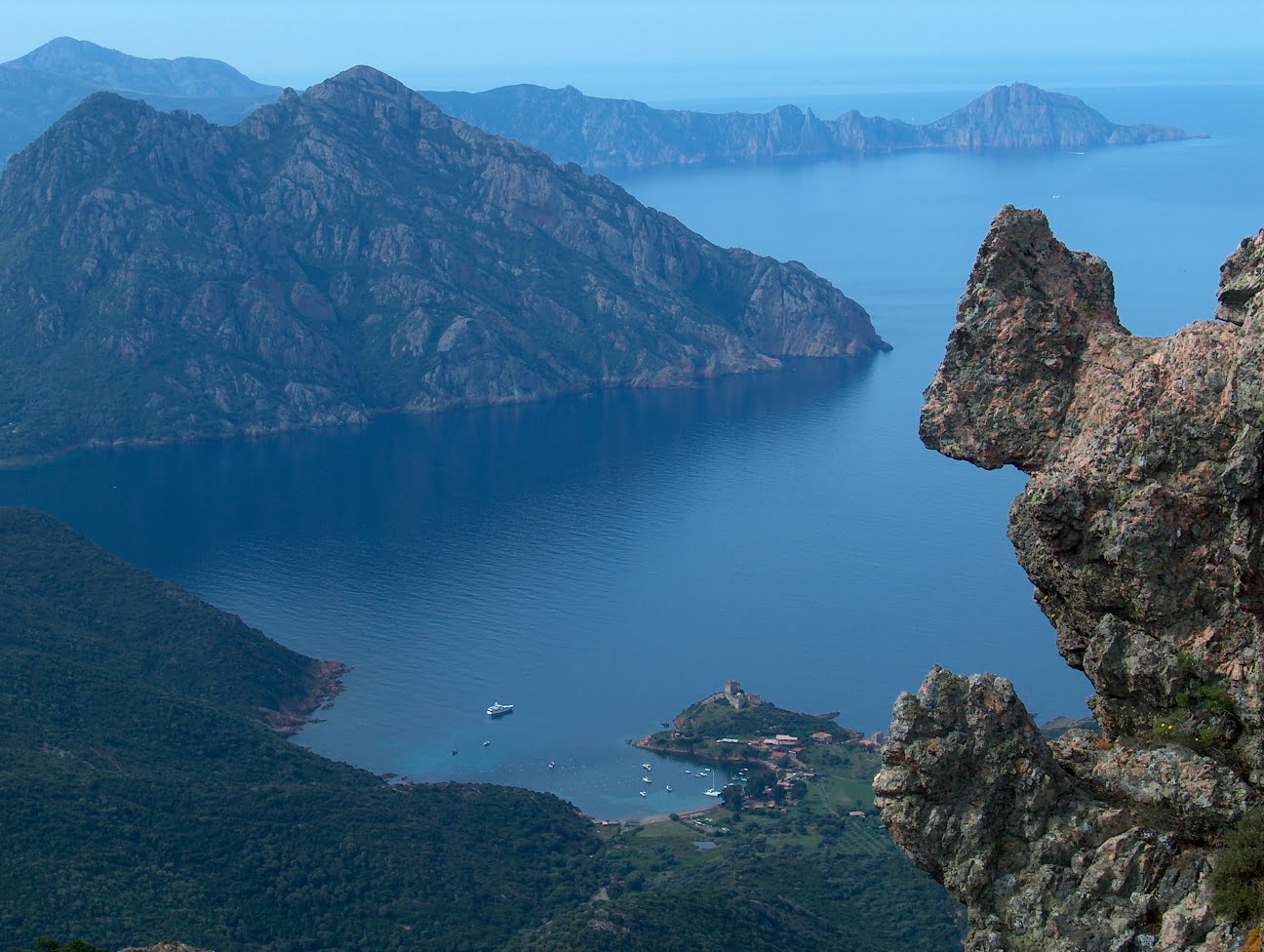 The Gulf of Girolata is located in Corsica and belongs to France since 1768, as the Gulf of Porto, Piana Calaques and Scandola Reserve, which in 1983 was declared as a whole by UNESCO as World Heritage Site within the category of Good Natured. The Gulf of Girolata is a replica in miniature of the Gulf of Porto, which is right next door. This gulf is surrounded by red cliffs exceeding 300 meters and covered with maquis.
Girolata has always been a fishing village that is difficult to access except by sea. Located in a pristine bay, quiet and in the find a beautiful set of red houses, a hotel and several restaurants. Pebble Beach has three wooden piers where boats can tie that reach their shores. As you can see, this is a place where you can really relax and fully enjoy your vacation.
The Scandola Peninsula, north of the Gulf of Girolata, is distinguished by its reddish granite cliffs emerging from the crystal clear and transparent. Diving enthusiasts under its waters could admire marine sponges, multicolored shells that decorate the bottom so as yellow anemones.
Moreover, the area has a rich flora, rare birds and abundant marine life, which far exceeds the 450 species of algae and fish about 125.
The reserve is divided into two sectors: The Nera Elpa Cove and Scandola Peninsula. This reserve is protected by strict laws prohibiting fishing, marine wildlife collect and vessels to be moored for more than 24 hours. To Scandola only be reached by sea excursions from Ajaccio peoples, Milan-Malpensa, Calvi, Sagone and Porto. Also be accessed from Girolata, after a half hour walk from Col de la Croix, walk that will be well rewarded with wonderful views of the gulf.
It is possible to make a boat trip to Cape Girolata going to Porto, who for his landscapes of volcanic rocks and steep cliffs in a constant battle with the sea it is crystal carving for centuries we be astonished.
---
---