Milford Sound in New Zealand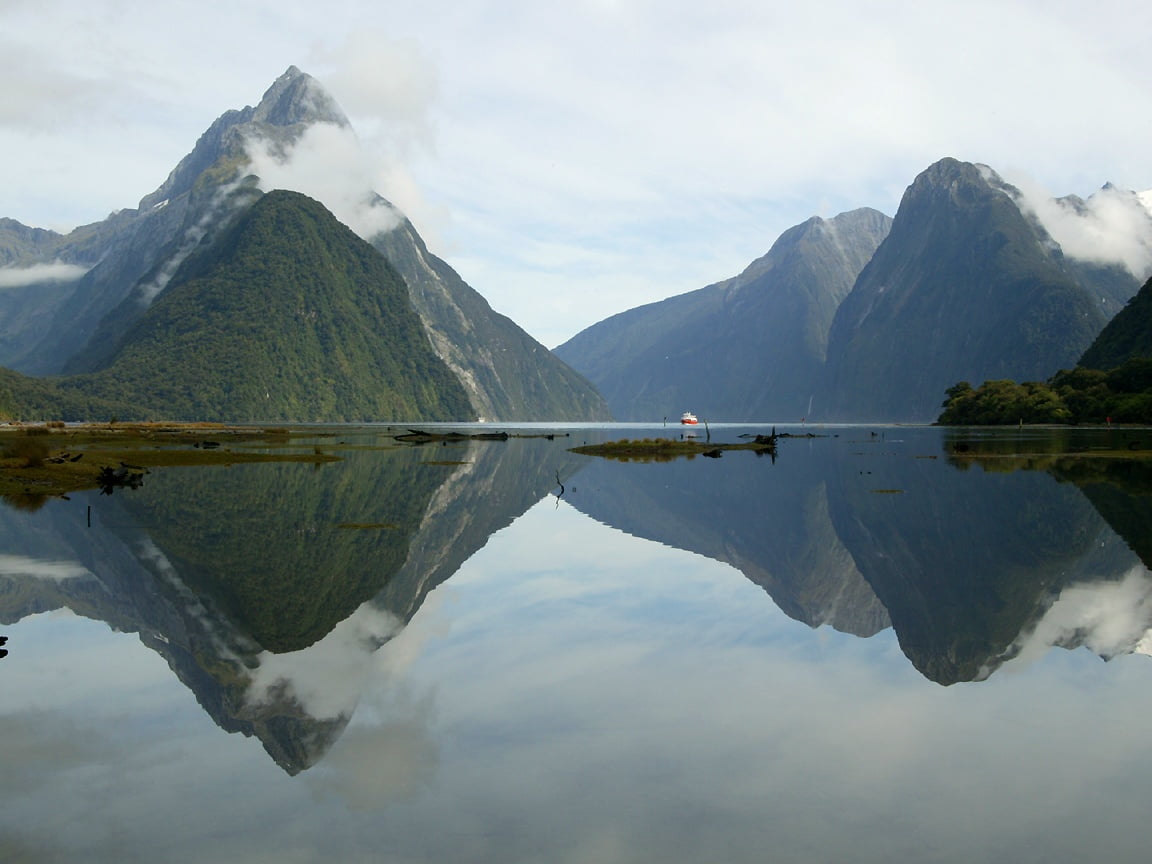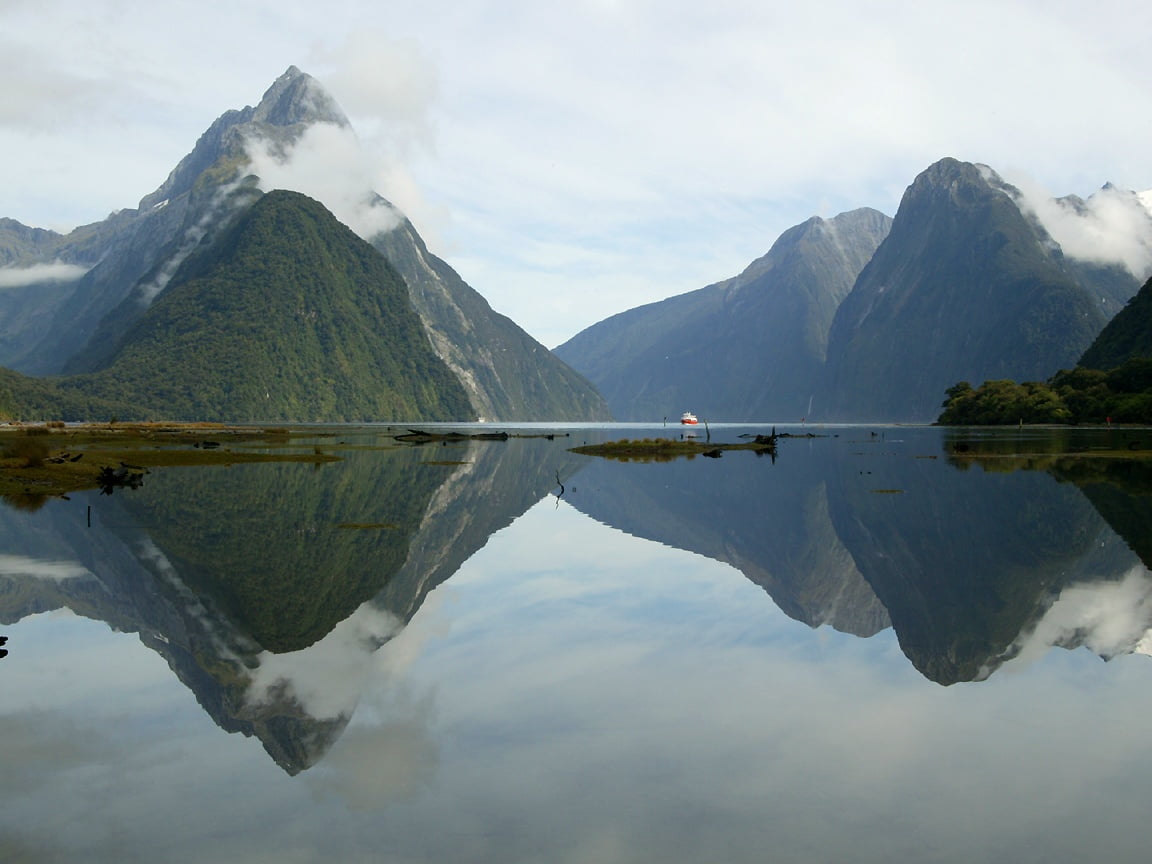 Milford Sound is one of the most famous tourist sites in New Zealand. The sea, internal land within an area southwest of the South Island, and does so in a landscape of rugged coastline with rocks and chasms that rise sharply up to 1200 meters, and countless waterfalls cascading to the sea.
Situated within Fiordland National Park, Milford Sound fjord take surprising forms. But undoubtedly, the most striking of the area is the atmosphere generated by the Deepwater mountainous landscape, the jagged coastline and esfumada between clouds and fog, with its stunning reflections in the water, and above all, the exuberant nature on the slopes and waterfalls that deafen, falling directly into the sea from hundreds of meters high.
Milford Sound is one of the world's wettest areas, rainfall can reach 7,000 millimeters annually accumulation, which is impressive and visible in the hundreds of waterfalls that are falling from heights of over 1,000 meters.
Most trips to Milford Sound embarking performed starting from the Visitor Center of Milford Sound. With a duration of about two hours on average. Considering that the area is secluded and very accessible, there are no nearby towns.
During the boat trip, we will go through the mirror of water between towering rock walls, in many places covered by rain forests that seem to defy gravity. It would be strange to make the journey accompanied by dolphins and seals very common in the area.
Another way to see the park is to explore the marked trails through the Milford track trail, a journey to adventurers eager to discover unique landscapes from the ground. An option is also widely used, is to practice canoeing. Either way, the experience will be amazing Milford Sound tour.
Most visitors to the park leave from Queenstone, a village nearly 300 miles away. At the airport in Milford, received small aircraft flights or helicopters much shorter travel times. By road, the often dangerous mountain landscape in winter. However, isolation is not a problem for more than 500,000 visitors who visit the area each year, the most attractive natural area of ​​New Zealand.
---
---