Pico Cristóbal Colón, just to challenge climbers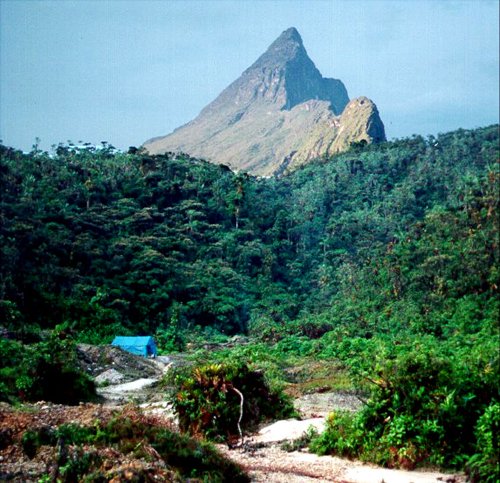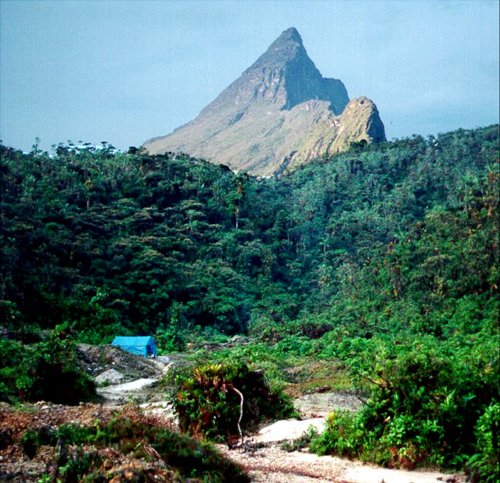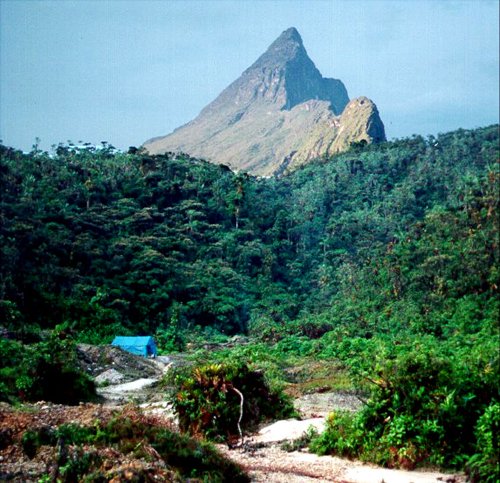 Columbus Peak is the highest mountain in Colombia and 5th in South America, ideal for professional mountaineers. Located in the Sierra Nevada de Santa Marta, in the departments of Magdalena, La Guajira and Caesar. This mountain range is the area further north and separated from the Andes, being the highest coastal mountain formation in the world.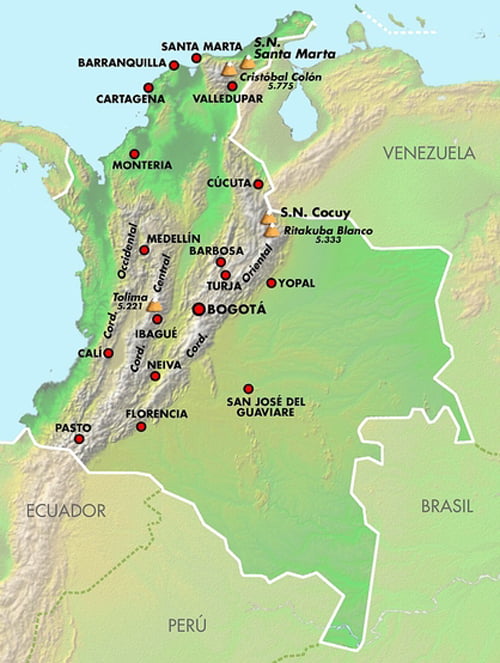 In the Sierra Nevada mountain range, the peak stands Christopher Columbus, with 5,775 m. above the sea, but the peak Simón Bolívar, his twin, is just one meter below, both target the world's most professional climbers as excellent preparation for the summits of 8,000 for their similar characteristics, especially if intends to ascend without oxygen. The degree of difficulty is higher, so refrain fans, although anyone contemplating amazing place well worth it, though not climb to the highest peaks.
Another peculiarity of the Natural Park of Sierra Nevada de Santa Marta, we can still visit the so-called Indian Reservations, pre-Columbian peoples who have remained almost intact their culture and lifestyle, such as Kogi, Arawak Wiwa and Kankuamo, that if the be one, is not recommended for tourism and permits only the areas enclosed by the government are sold protected area. If you are feeling adventurous, you should only apply for permits. It is estimated that around 35,000 living Indians in the area, but not a definitive figure.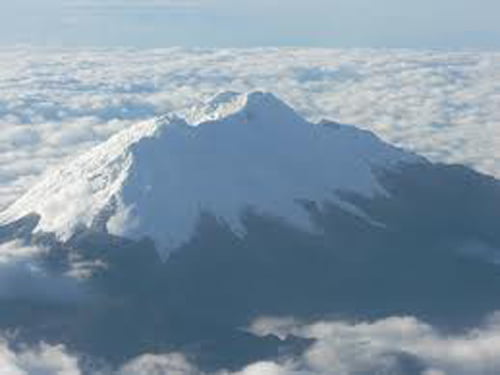 A good place to camp "base" would be the city of Santa Marta, as is well prepared for tourism, with lodging options, many restaurants to taste the delicious cuisine and ample leisure, museums, theaters and cultural richness and historical.
---
---