Oporto – Timelapse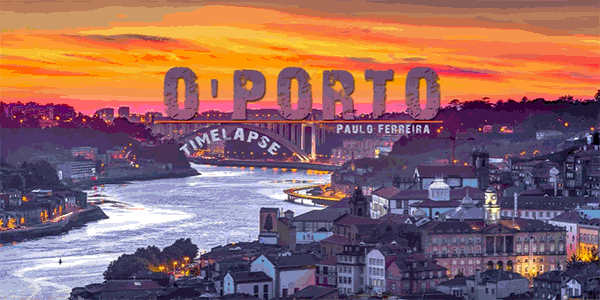 Oporto – Timelapse video by Paulo Ferreira
Oporto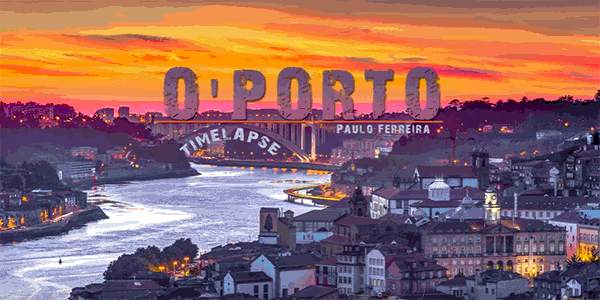 Porto is a Portuguese city, capital of the homonymous district, located in the northwest of Portugal and belongs to the northern region and sub-region of Greater Porto.
The city of Porto is known as the City and Invicta as the Capital of the North. It has an old socio-economic link to England and is the city where the largest British community in Portugal, and even considered the Portuguese city with more temper 'Central European' and where are the oldest and most consistent of the Portuguese Jewish roots through a 'Marrano' ancient heritage, which can be seen best in Portugal, the old adage central European Protestant ethic that recovers the spirit of 'nation' Jewish and that generated the free play of capitalism and the market economy "macht frei Stadtluft" ("city air liberates"). It is the city that gave its name to Portugal – very early (. C 200 BC), when designated for Portus Cale, coming later to become the capital of Portucalense, where he graduated and Portugal where more later, they built the Portuguese Empire, since it was built, mostly by people from the North. It is also a known worldwide for its wine, its bridges and old architecture and contemporary city, its historical center, classified as World Heritage by UNESCO, the quality of its restaurants and its gastronomy, its main football team, Football Clube do Porto, as well as its main public universities: the University of Porto, ranked among the top 200 in the world and among the 100 best universities in Europe.
In 2012 and 2014, the city of Porto was voted "Best European Destination" award granted annually by the European Consumers Choice. In 2013, was voted the "Best Vacation Destination in Europe" by Lonely Planet. Also in 2014, the Business Destinations magazine, which annually organizes the Bussiness Destinations Travel Awards, considered the Customs Port is the best space for "meetings and conferences" Europe by electing this convention center for its quality and urban integration .
O'Porto, a wonderful city that is looking to be discovered.
The use of this video, for commercial purposes is prohibited.
Other Oporto videos
Timelapse – Porto In Motion de Paulo Ferreira
Timelapse Oprto 4k by bruno riveiro
Timelapse – Oporto Showreel by Paulo Ferreira

Leave your comment
---
---