The most beautiful villages in Mexico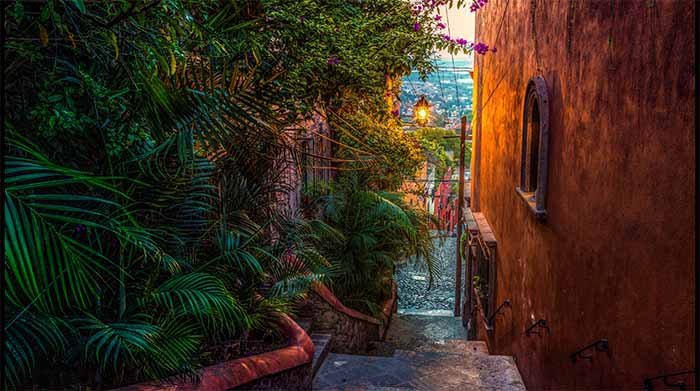 Mexico is a North American country known for its historical and cultural background both , as well as its large exotic beauty , which makes it more attractive than other countries in the region. When we think of Mexico , what comes to mind are the great civilizations that inhabited its territory in antiquity, as the Maya or the Toltecs , whose heritage can still appreciate today. Paintings , monuments and even entire cities now turned into ruins are the remains of these civilizations that continue to amaze thousands of tourists every year with its beauty .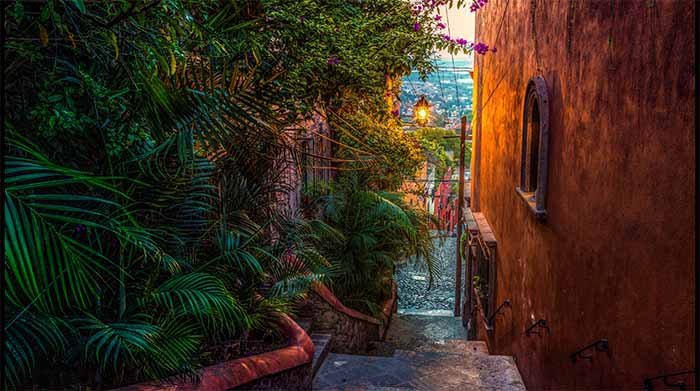 San Miguel de Allende : The prettiest village in Mexico
San Miguel de Allende is a beautiful town of Guanajuato, named a World Heritage Site by UNESCO in 2008 for its great cultural and architectural interest of both, as well as its importance in the struggle for independence. It is an old city with lots of history, as it was an important step in the famous silver route that connected with Zacatecas Mexico City step. Although early last century was about to fall into oblivion, quickly she regained its attraction thanks to its beautiful colonial architecture, its hot springs and its pleasant climate throughout the year, which manage to attract all kinds of visitors from different over the world.
This town is also known for its numerous churches, beautiful buildings representative of the Mexican Baroque. However, there is one in particular that strikes us, the Parish of San Miguel Archangel, who is over becoming the symbol of the city thanks to its commanding presence in the main square. Once there, the best way to explore the city is to do it on foot. A car is not necessary to go a town this size and walk fully enjoy all the beauty that can offer San Miguel and the hospitality of its inhabitants.
Also, if you get tired of walking, you can get on the tram that runs from the tourist office in the northern part of Main Garden, and performs a tour of the main attractions of the town. Finally he will take the Mirador, from where you can enjoy a wonderful panoramic view of the whole people, especially recommended at night, to watch the pretty lights of the city.
Patzcuaro : A magical town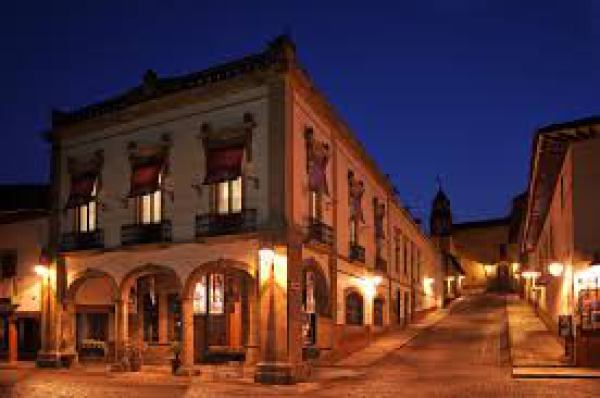 Located 50 km southeast of Morelia, you are this beautiful villa on the banks of a lake with the same name. Known as one of the Magic Towns of Mexico, it is in the midst of nature, surrounded by all kinds of landscapes and vegetation.
In the village a provincial air is breathed through the humble houses of white walls and tile roofs where people live their friendly, always happy to welcome new visitors. Manicured squares and gardens give a special charm to Patzcuaro, getting tourists who visit do not want to leave.
Something you can not miss if you decide to visit this town is the Feast Day of the Dead, 1 and 2 November, special days when the deceased with offerings recalled in impressive altars built for the occasion. In this town this tradition is practiced with particular enthusiasm and curious people dress up in costumes and hide their faces with masks reminiscent of a skull with intent to honor their ancestors.
Cuetzalán : A place you'll remember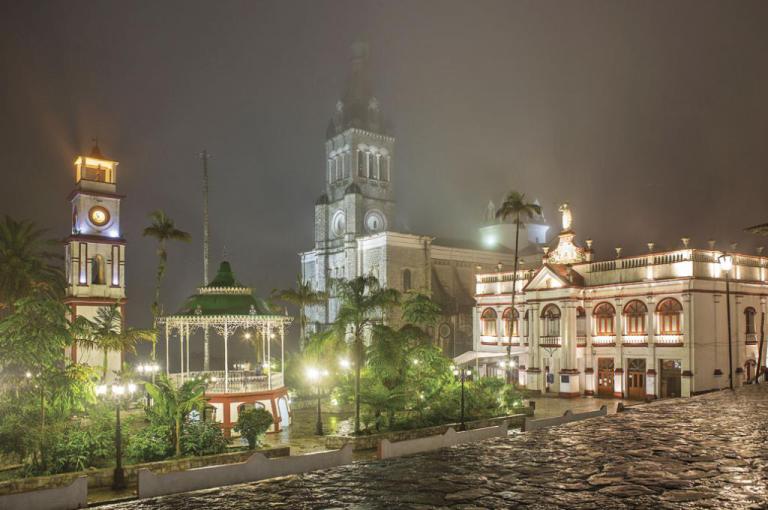 Surrounded by the Sierra Norte de Puebla, this is one of those wonderful places in Mexico whose inhabitants are indigenous and have not left the customs and traditions of yesteryear. They still maintain the lifestyle that brought their ancestors and sometimes even their clothes. They can be seen wearing their traditional costumes, as white as the fog that sometimes low and covers the entire town, giving it a dreamlike atmosphere, almost magical.
The surrounding mountains, accompanied by fog and warm climate make this region a perfect place to enjoy a pleasant and peaceful holiday in which to enjoy the scenery and local coffee. This is another attraction of Cuetzalán for its strong aroma and intense flavor.
And for the more adventurous it is the Dance of the Voladores, stunning choreography by the most skilled natives. It consists of performing aerobatics by the artists, who are tied at the waist with a stick several meters high and which are circling in the air while performing the show.
Janitzio ( Michoacan ) : Lake City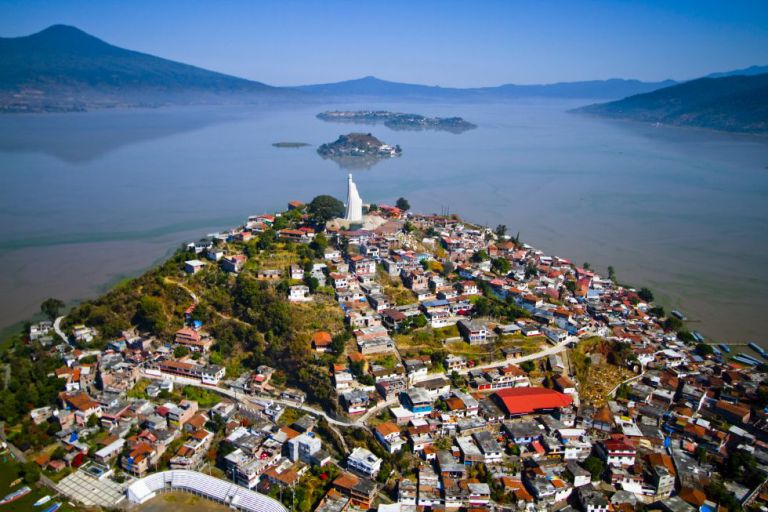 Janitzio is one of the islands in the lake Pazcuato in the state of Michoacan.
Its name means " corn hair " and on top of the island and must see this monument 40 meters from the Generalissimo Don Jose Maria Morelos y Pavon .
It is visited from all parts of Mexico and abroad and the best way to visit is by boat from Patzcuaro.
Its inhabitants ( indigenous community ) living in Janitzio have preserved their customs that are now a spectacle for the visitor,
as the revelation of the night of the dead, where fishermen leave the island with illuminated boats and butterfly nets
Real de Catorce (San Luis Potosi ) : The people asleep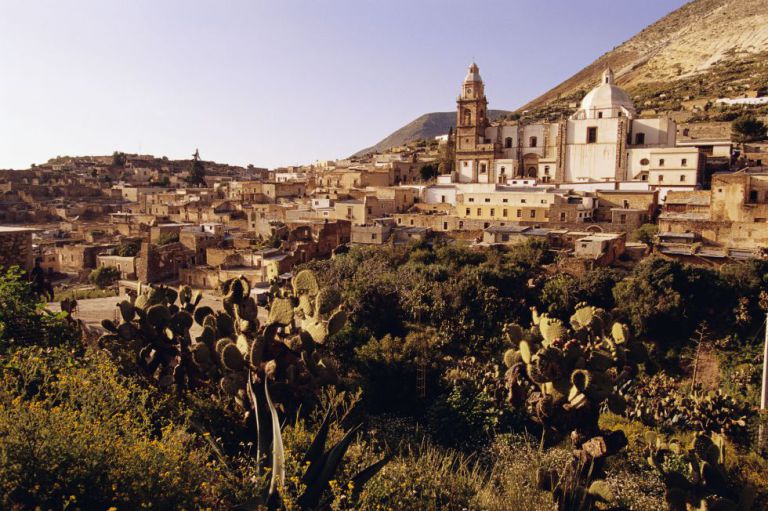 Real de Catorce parece un pueblo dormido, donde no vive nadie y donde al amanecer parece un lienzo. Antiguamente no se llamaba Real de catorce, sino que tenía el curioso nombre de "Real de Minas de la Limpia Concepción de los Álamos de Catorce". Pero en el siglo XVIII fue incendiado por los indígenas y al reconstruirlo le asignaron el nuevo nombre, que era como le llamaban los lugareños para abreviar.
Real de Catorce está a 2,750 metros de altitud en la Sierra de Catorce, una de las más altas del altiplano mexicano.
Cabe destacar para visitar si vais por allí:
Plaza de toros – Construida en el siglo XIX.
La Capilla de Guadalupe – Su construcción data de 1770.
Palenque de Gallos – Con la forma de un anfiteatro romano su utiliza desde para peleas de gallos hasta espectáculos artísticos.
El templo de la Purísima Concepción – De finales del siglo XVIII.
---
---